Barantum Omnichannel Accelerates Oasis Response Up to 50%
Before using Barantum, the Oasis team responded to messages in 30 minutes, but after using Barantum for 5-15 minutes all messages were resolved.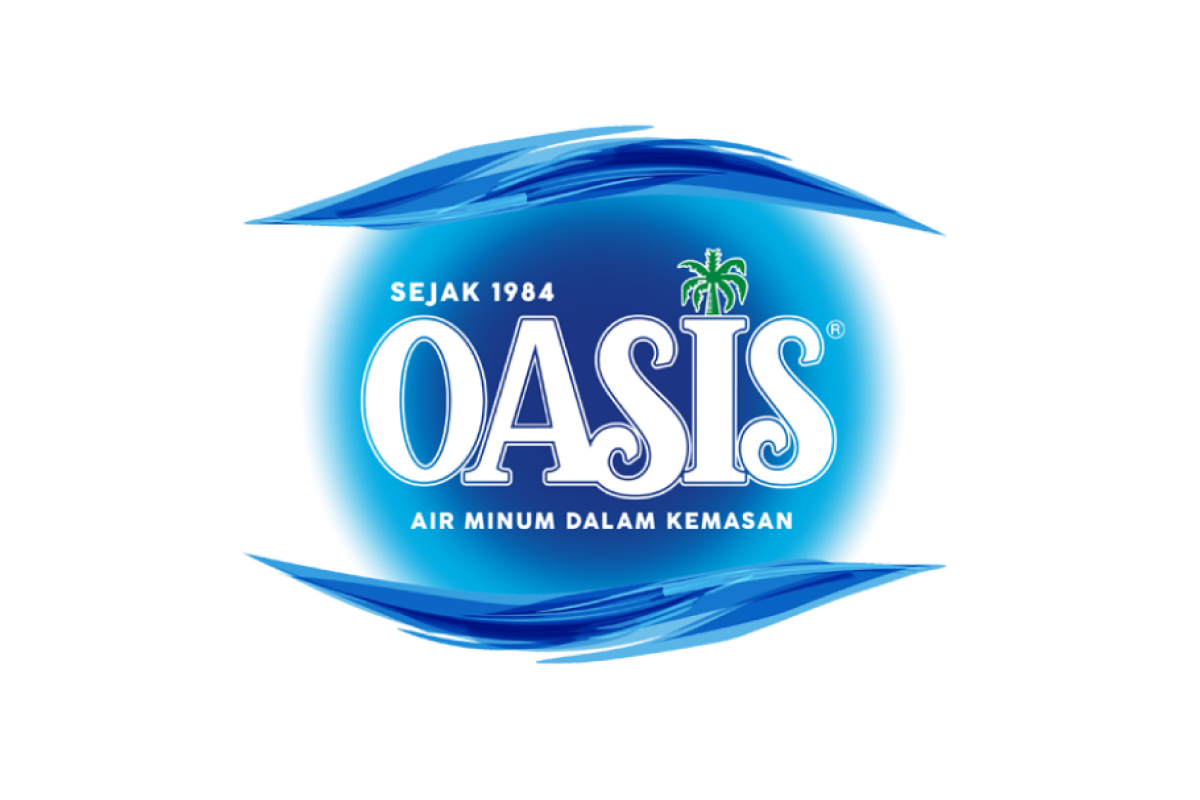 Company Size
International
---
Improve Customer Service With the Omnichannel System
As a company engaged in the production and distribution of bottled drinking water, Oasis has been around for 39 years, in 1984 to be precise. The water in Oasis's bottled water is fresh and original water from the Cibural mountains, West Java. Where initially Oasis was first marketed only in the areas of DKI Jakarta, Cilegon and Bandung. However, now Oasis' market reach has expanded throughout Indonesia.

So it is undeniable that Oasis has now become one of the popular brands of bottled water in society. It is proven that this company already has 20 branches with the largest factory locations in Bogor, Palembang, Bali and Surabaya. Therefore, it is not surprising that Oasis has hundreds to thousands of customers from all walks of life. Moreover, supported by the quality and good packaging.
The Beginning of Oasis Using Barantum Omnichannel CRM
In serving so many customers, Oasis admits that in the past they felt overwhelmed in responding to customer messages. Moreover, the method of replying to customer messages is done manually. Where the admin has to answer each customer's questions one by one. In order to keep Oasis' customer experience good, Oasis took the initiative to use a system with modern technology that is able to support its business development. Especially in customer service. Until Oasis chose Barantum Omnichannel CRM as a solution to their problems.

"Before we used Barantum, our team was very overwhelmed to reply to customer chats because previously we replied to chats manually," said Andri Dwi Yulianto, Customer Service Assistant Manager, PT Oasis International.

Andri said that at the start of the pandemic in 2022, Oasis management had to open a new program, namely the Oasis House Program. As we know that during a pandemic many people are working from home. He added, when Oasis held a promo, it was certain that all orders jumped dramatically. To handle the large number of orders, Oasis switched to using Barantum.

Regarding the Oasis program, currently Oasis has three program services, namely the Regular Program, the Oasis Shop Program, and the Oasis Home Program. "The Regular Program serves corporate customers to manufacturers, the Oasis Shop Program to serve the purchase of shops for resale to each of its subs and finally the Oasis House Program for segmentation of housing use itself so that it only serves home use," said Andri explained.
Oasis Customer Service Response Increases 50% with Omnichannel CRM
Oasis switched from the manual method to the Berantum system in December 2022. This started with Oasis wanting to switch from the Basic WhatsApp to the WhatsApp Business API. Where Barantum is a trusted WhatsApp Official Partner. Oasis' decision to choose Barantum is also supported because the Barantum system has features that are easy to use.

"Barantum also offers very interesting features. These features include automatic messages or autoresponders where our customer service does not need to be on standby to reply to chats. So there is help from Chatbot that has been provided by Barantum," said Barantum. Andri.

Not only the Chatbot feature is able to reply to customer messages automatically. The Barantum system is also equipped with WhatsApp's Broadcast (Blast) feature, so that with just one click, messages can be sent to contacts. "The Barantum system can be used by an unlimited number of agents so that the response for customers is 50% faster. Previously, we replied to the response from the customer in 30 minutes, but after using Barantum 5-15 minutes all chats will be resolved and our team," Andri said.

The Barantum system which is easy to use makes the team from Oasis have no difficulty in applying it. "Those who use the Barantum system are in the range of 25 to 35 years and the features from Barantum really help us in handling customer responses."

His good experience in using the Barantum system made Andri think that Barantum could be a solution for business, "If friends out there are looking for a very user-friendly CRM, just choose Barantum. I am quite satisfied with Barantum's services. When there are problems we deal with it in our chat or on our server, just contact Barantum CS (customer service) who is ready and very responsive. The handling depends on the mechanism or problem we report, usually 1-2 hours the problem has been resolved," said Andri.